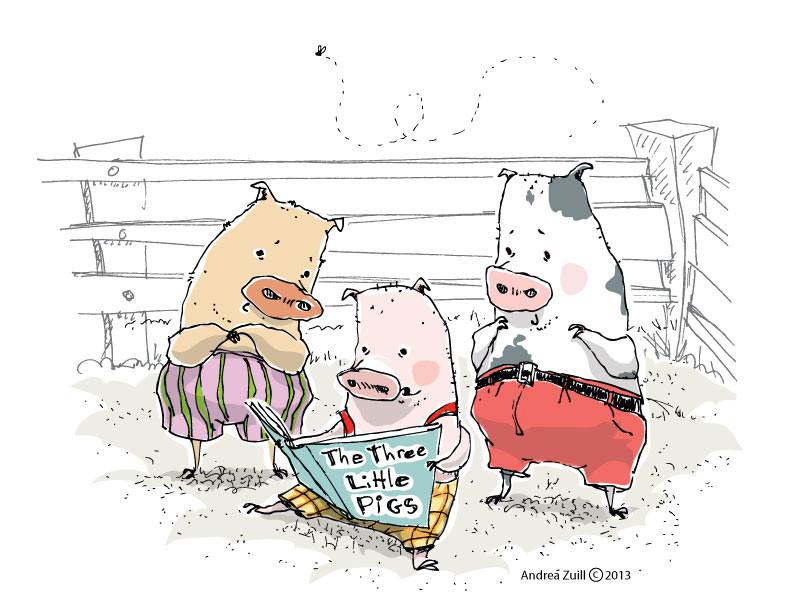 Rules and Specifications on writing and illustrating a Children's Picture Book.
1. Children's picture books are 32 pages long.  Minus the first couple pages which are for copyright stuff and other things.
2. Illustrations for picture books should be design to fit  8.5″x 11″  either horizontal or vertical.
3. The action in a picture book should move left to right.  Try thinking like the character is going to walk from the first page of the book to the last.
4.  It is said that a children's picture books should have no more than 1000 words.  But, I've met a lot of publishers that want the word count to be less than 500 and preferably under 300.
5.  Writers do not choose their illustrator.  You don't need to find an illustrator for your manuscript. The publisher will do that for you.  AND, there is a very good chance that you will have NO say what-so-ever regarding the illustrations.  Writers just have to submit their manuscripts.
6. Your book's main character should represent the child reading the story. Try to think, "What would a child do?"
7. Don't do a message book.  Any message should  be secondary to the story.  By book-with-a-message I mean morals of any kind. Why?  Kids don't want to be told what to do or how to think.   It's not fun.
8. Rhyming is harder than you think so think twice about trying it.  Many publishers will not look at rhyming books anymore.
9.  Currently author/illustrators are in vogue.  Not to long ago this wasn't so.  Will it stay this way?  Who knows.
10. Illustrators generally will get paid more than writers.  The pictures make the book.
11. Your story should represent a very short period of time, not days and days.
12. Try to include all kinds of people/children in your stories.
13.  Writers should cut anything from their manuscript that can be illustrated. Such as "It was a sunny day", which could easily be illustrated.  Save your words for the real story.
14.  You will find exceptions to all of the rules above.  You can ignore these rules if you a).self publish  b). are really famous for creating children's books   c). or, you create something that is so frickin' awesome that people just have to publish it. (please don't aim for this, it can be very tough).
The reason that I felt like writing about this right now is this great article, which you should read:
Buzzfeed: How to Write a Picture Book
PLEASE read the Buzzfeed article, it's great.