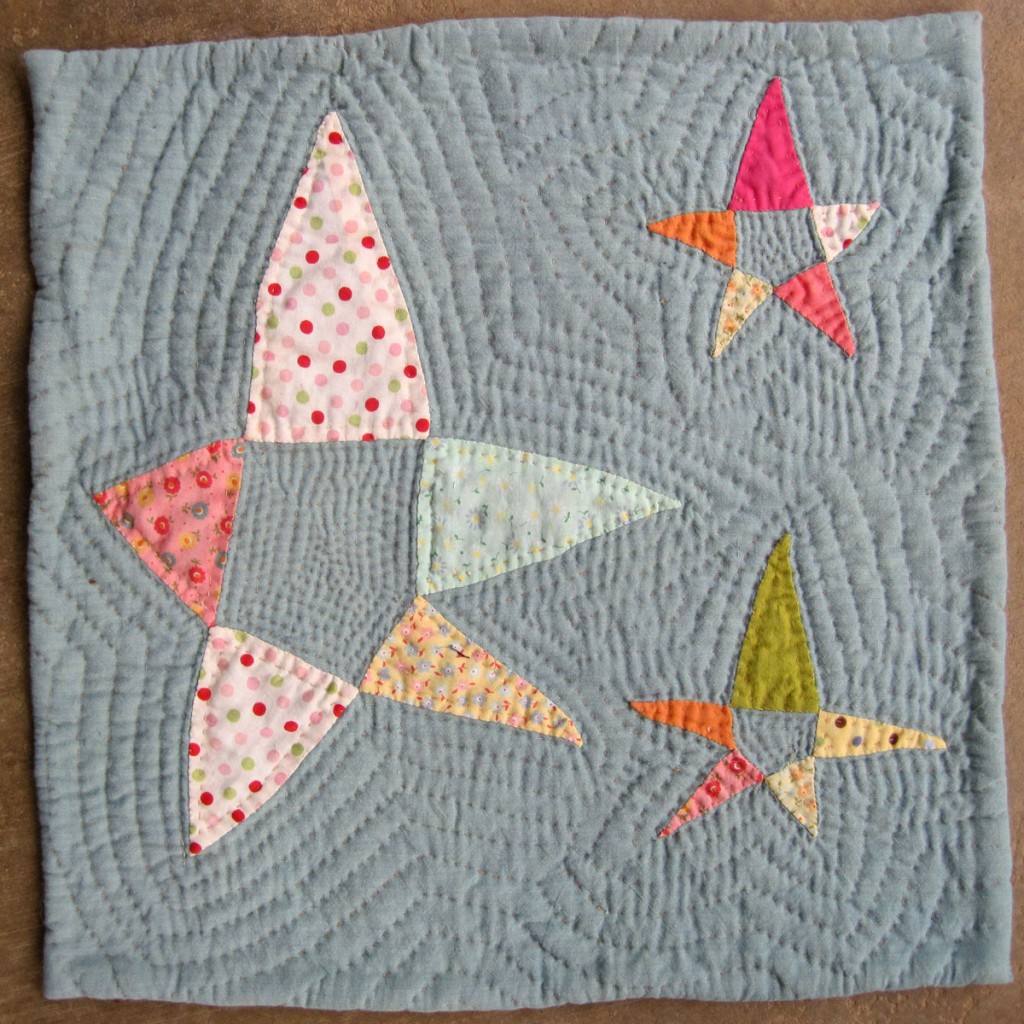 Hello everyone!  I've been feeling brave lately so I think I can handle selling some of my quilts.  They are now available at my Etsy store: Badbird
The quilt above is called the Three Star Quilt.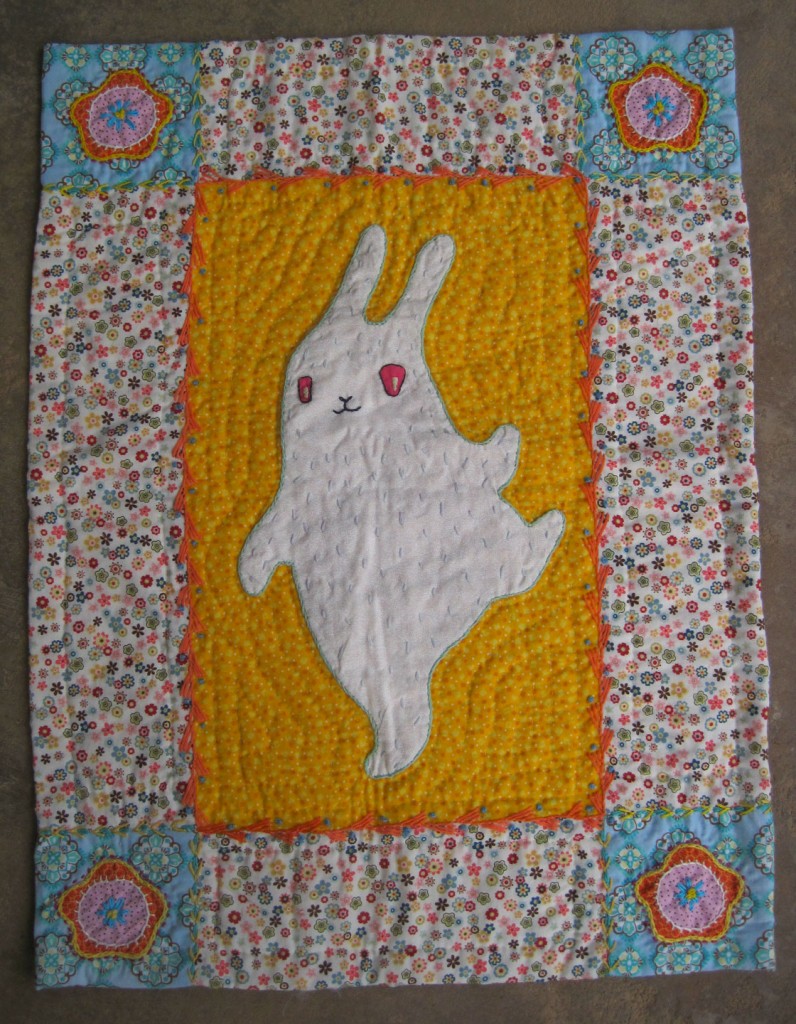 This quilt is the actual quilt photographed and featured  in the book  Pretty in Patchwork: Doll Quilts: 24 Little Quilts to Piece, Stitch, and Love by Cathy Guabert.  It's called Dancing Rabbit.
This fabric wall hanging is called Two Birds.