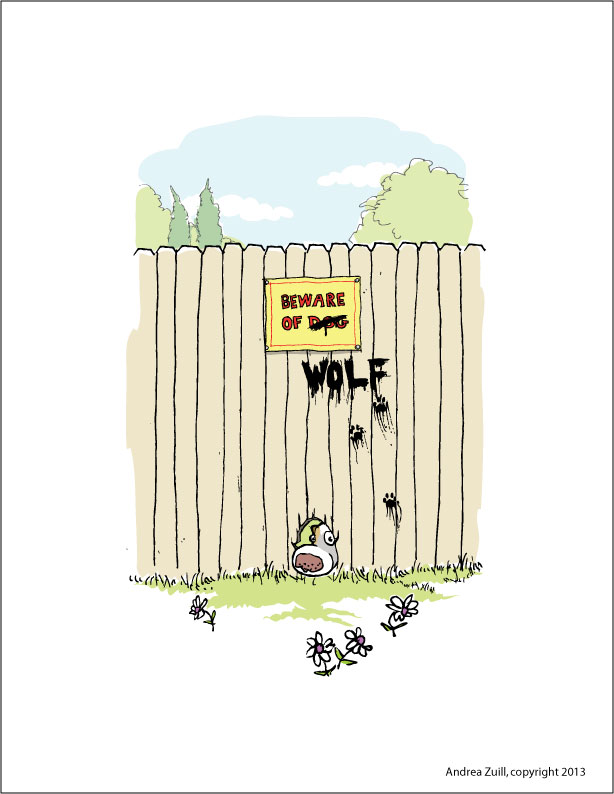 Many future artist/illustrators hold themselves back by feeling that there is some great deficit in their skills. If you have ever said, "I can never be an artist because I can't even draw a straight line",  please get someone to kick your butt for me. Who cares about straight lines?  I sure don't!  You can't draw perspective? So what! Wacky perspective is fun! The most important thing is to relax and be your old weird drawing self.
Here are some of my "weaknesses".
First, I can't draw a whole scene. I have to put it together in pieces.
Second, I can't draw figures facing to the right. They always have to face to the left. No problem. I just scan it into Illustrator and make a mirror image. I can actually think of a dozen ways to correct this problem without using the computer.
Third, my perspective is pretty weak.  So, I just get it close enough, and people think it's charming.
So there, no more excuses.  Just draw.
And, by the way, the illustration above was made using pieces of the sketch below.  This is my extra special art secret, so don't tell anybody.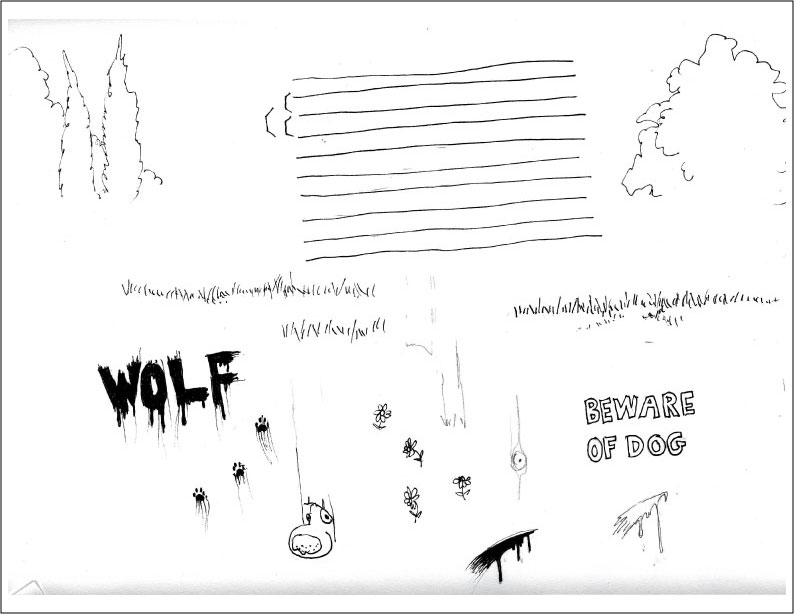 Tags: andrea zuill, Art, badbird, beware of dog, cartoon, dog, etsy, funny, illustration, learning, lesson, print, SCBWI, silly, Society of Children's book writers and Illustratros, tutorial, wolf, zuill