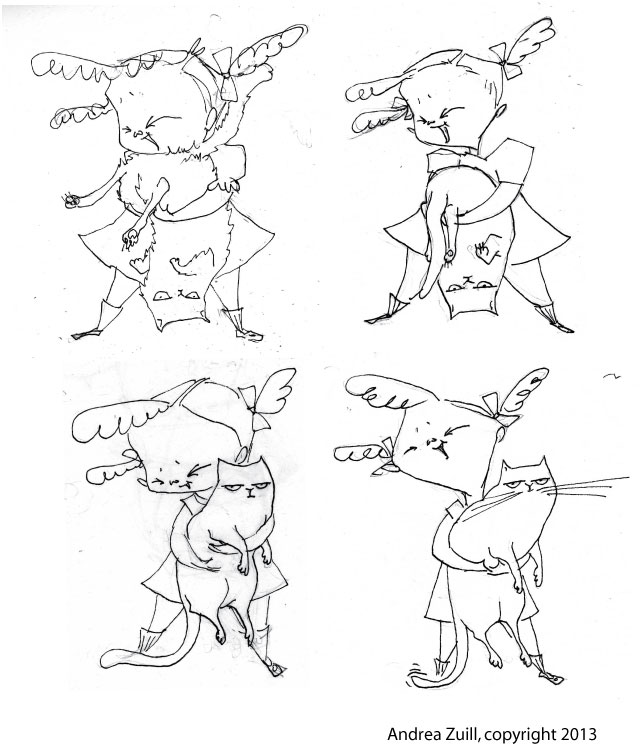 Well, it's time for a new postcard. 
I had an idea that I wanted to go with, which is  of a cat-loving little girl with an annoyed cat.   I wanted the girl to be totally ecstatic. I wanted the cat to look like that if given the chance he would murder the little girl, and for fun, everyone else in the world.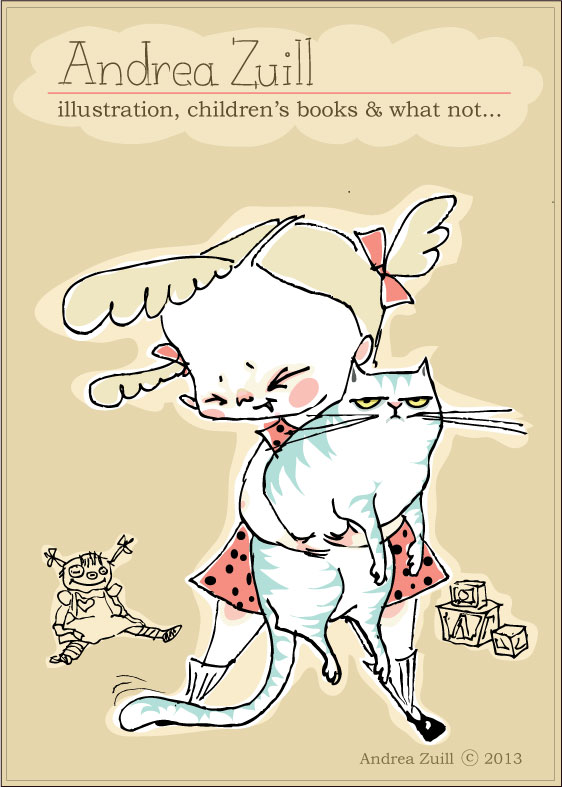 Now, there is nothing wrong with this sample postcard above but it wasn't extreme enough.  My drawing style is very controlled in this image. (Oh, and thanks Charles for letting me know that whatnot is one word.)
So, I tried to relax.  I still knew I wanted the girl in particular to be much muchier, and chubby.  As I drew I started to see a character developing that enjoyed.  
In the final image I opened her mouth to add to her ecstasy in having a kitty.  Instead of inking in the drawing I scanned in the pencil sketch.  I tried to not clean it up too much.   I think it works.
I would like to thank my sister and my daughter, former love-that-cat-to-death children, for their inspiration.  Not to fear though, my adult sister and daughter are now loved by cats far and wide.
Tags: andrea zuill, Art, artist, badbird, cat, children's book, children's illustration, etsy, girl, illustration, illustrator, pet, postcard, print, promotion, SCBWI, Society of children's book writers and illustatos, tabby, tutorial