A lot of artists/illustrators wish that their style was looser and more fluid. They want their characters to be expressive. I might be able to help or at least let you know what I do to add life to my art subjects.
Draw from memory. I know that sounds scary but it works.
Let's take the tiger I am currently working on. I'm still not satisfied with him but he's getting closer to having the right feel. I first started by studying photos of tigers. I do some basic sketches so that I understand what a real tiger looks like. Second, I study how other artists have handled their ideas of what a tiger is. Have they drawn their tiger with a big forehead or little?  Small eyes or large? etc… When I think I understand which characteristics I might like to have in my tiger then I start drawing without using any reference except what I have collected in my brain.
The drawings I do are fast, but clear. I only work on one pose at first. I don't worry about different angles or poses, because I am just getting to know who my character is. So I draw and draw and draw, the same pose over and over making minor changes. Because I am drawing the character over and over my pencil lines become more relaxed. My pencil knows where to go.
So far I am not satisfied with my tiger. Sometimes it only takes a couple pages to get what I want, but ones like this tiger I 've done at least 20 pages of sketches. Often I get tired and can't "see" the character in my head anymore so I take a break. I will also review what I have already created and it's not uncommon for me to spot things that I like in early sketches. I will try to incorporate anything that I liked into my next sketches.
Once I have gotten the character just the way I what it I will continue to draw he/she several times to memorize every detail. By this time my lines just flow with confidence! It's time to start drawing the character in various angles and positions. But by now I really have the character's image deep in my mind and it's easier for me to feel that they are real.
Does this work for "realistic" work?  I think so.  Instead of relying on tracing paper to copy and redraw a image, try just drawing it over and over.  Make changes as you go until you get what you want. Because you're getting to know your illustration so well your sketches will show increasing confidence.  Increased confidence will create fluid lines.  Fluid lines give life to a character or scene.
One last tip.  Spend some time drawing from memory with NO model at all.  Draw a person, a room, a toy,  etc…  It doesn't have to be perfect, just keep drawing it over and over making corrections.  Keep trying to draw from your memory and see how much you can remember.  Two things will happen, first you'll be surprise at what you can tease out of your brain. Second, your work will take on a look that is true to your personality.  Pretty awesome!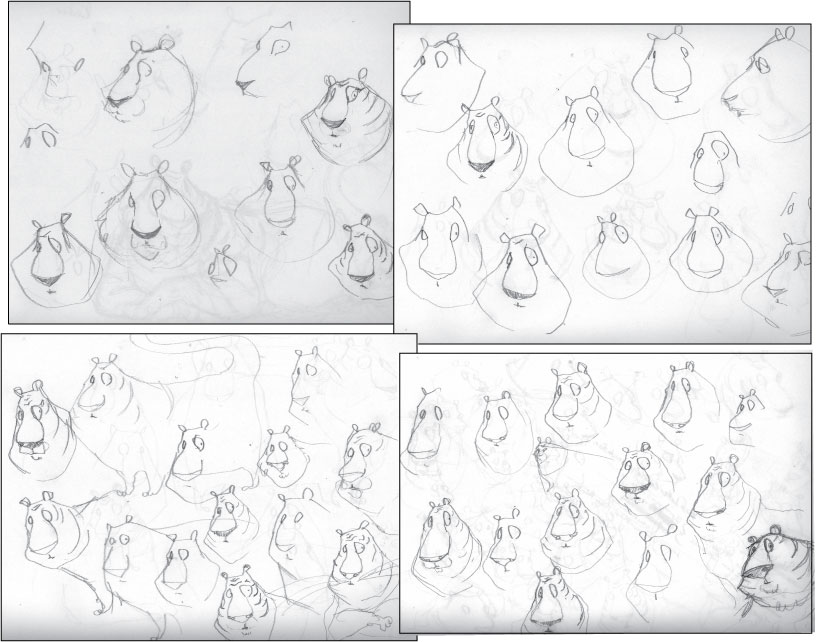 Tags: andrea zuill, Art, badbird, cartoon, character, children's books, drawing, how to, how to draw, how to draw a tiger, illustration, learning, learning to draw, lesson, pencil, picture, SCBWI, sketch, tiger, zuill