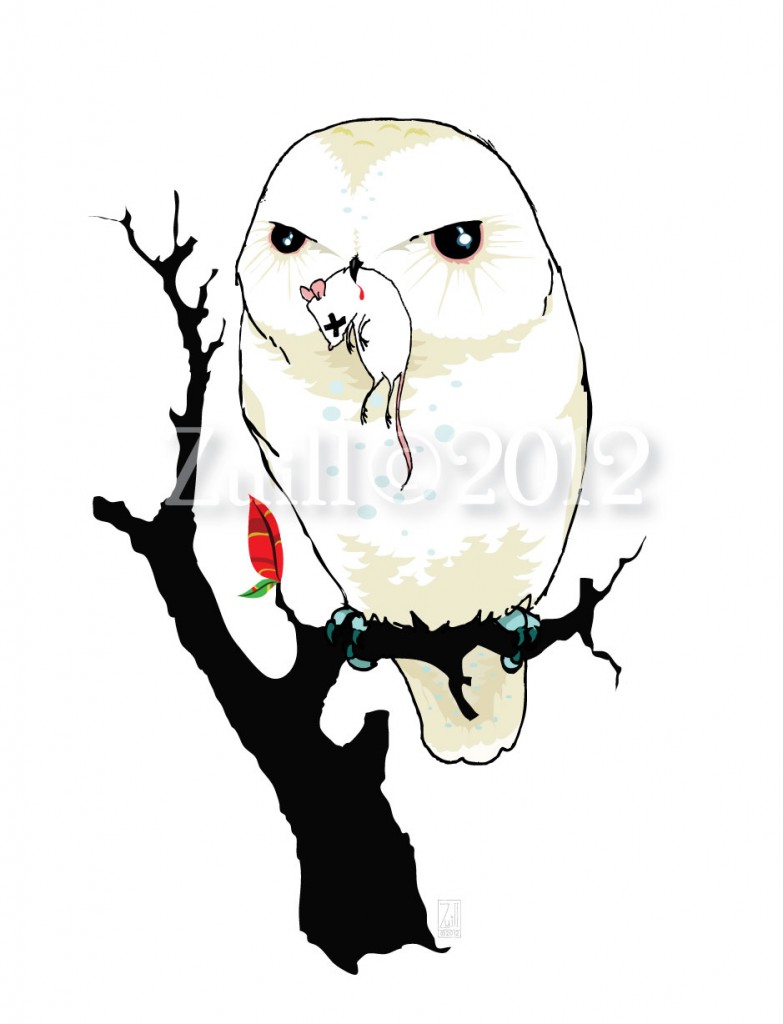 You know not all owls are smiley hoots and rainbow colored poop pellets (I know the pellets aren't poop, so back off).  This new print is my nod to those flying, meat eating ghouls of the night.  Wouldn't it look great in your babies nursery!
To find this print at my store either click on the owl or go here:  http://www.etsy.com/listing/98433677/death-owl-5×7-digital-giclee-fine-art
It comes in 3 sizes, kind of a small, medium, large thing going on.