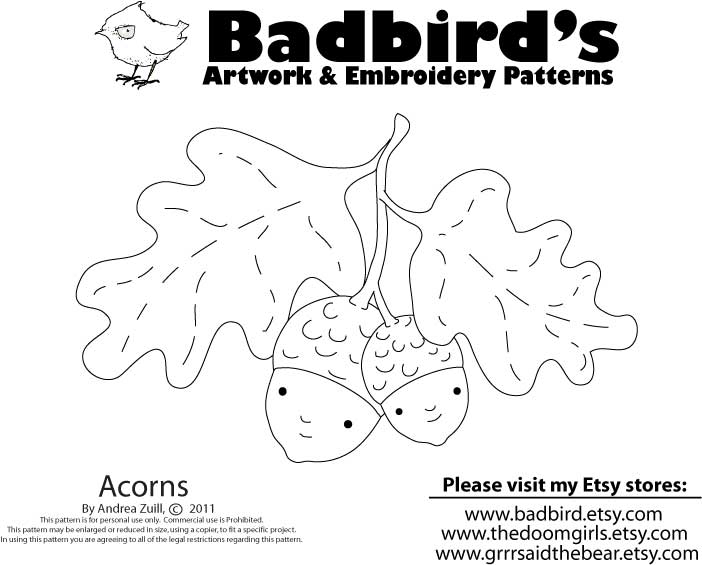 What to do, what to do, what to do?  Hum…  I know, acorns with faces!   I just wanted to do something that I, at least, have not seen before.  Well, maybe in I've seen it in some form of artwork but not in embroidery pattern.
Oh, and how do you like the new logo.  Kind of pokes you in the eye doesn't it!
Click on the image to get the full size pattern and  like always Have Fun!
Tags: acorn, badbird, craft, Embroidery, fall, hand embroidery, leaf, leaves, pattern, stitch, thread, zuill