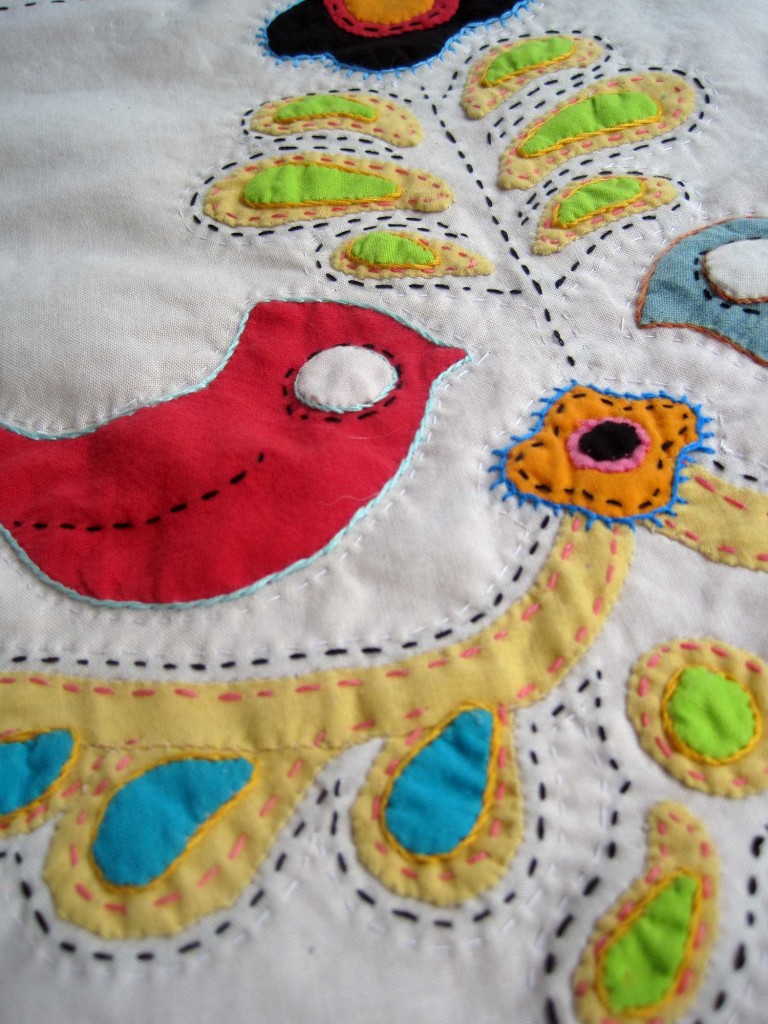 It's been a while since I've done any needlework.  This piece is not really a quilt.  At least I don't think it is. You see, it's doesn't have any batting.  It just has a top and a bottom.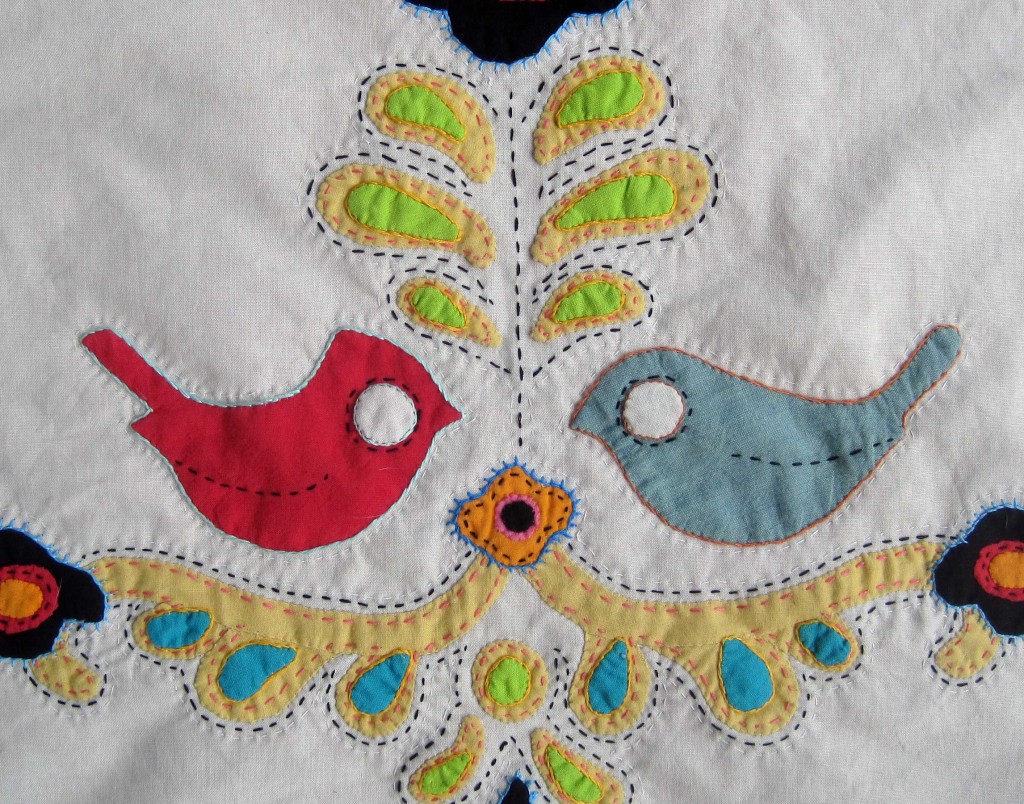 This piece is a combination of applique and embroidery.  The appplique is hand done with no iron-on webbing.  I believe I used only two embroidery stitches, the running stitch and blanket stitch.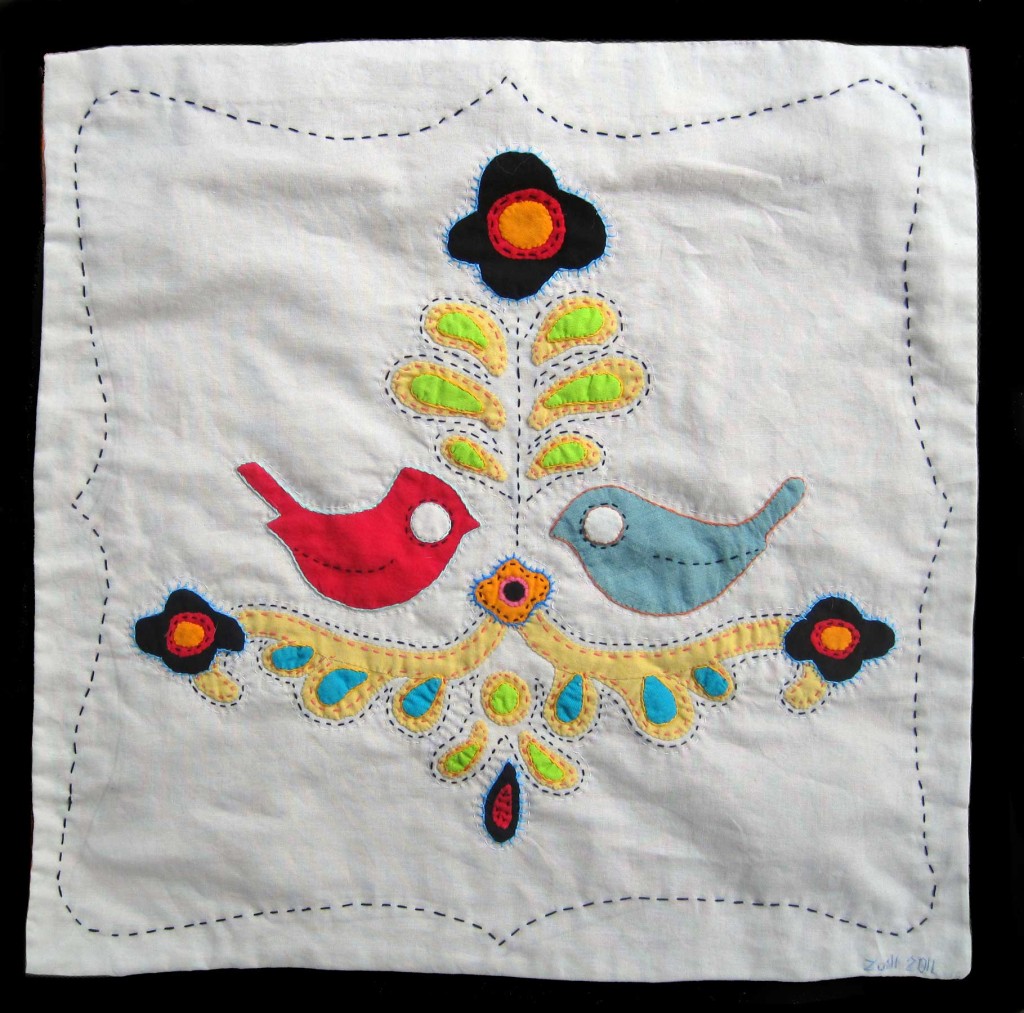 This piece is approx. 20″ x20″.  All layout was done by eye.
Tags: applique, badbird, bird, craft, Embroidery, fabric, flowers, hand sewn, quilt, wall hanging, zuill