I was reading the magazine Quilt Mania and I came across a new embroidery product called Transfer Eze.  With Transfer Eze you can put a sheet into your computer (like a normal sheet of paper) and print your embroidery pattern.  Once this is done you peel that backing material off then stick the film, with the image, onto your fabric. When you finish stitching your design you use cold water to get rid of the film, leaving just your stitching and fabric. 
   Here is my step by step on using Transfer Eze and the results.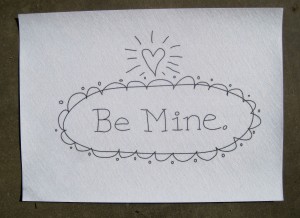 Using my regular, cheap HP printer I printed my design onto the Transfer Eze.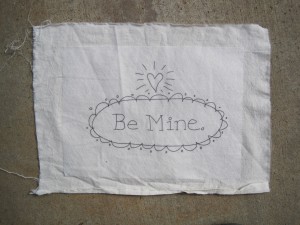 I peeled off the backing paper and stuck the image on 100 % cotton muslin fabric.  The Transfer Eze was easy to apply. As you can see I didn't iron my fabric and the film adhered very nicely.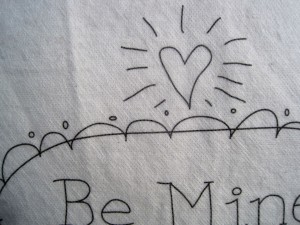 Printing on the Transfer Eze was very easy and left a nice, dark and clear pattern.  Transfer Eze feels like a paper fabric.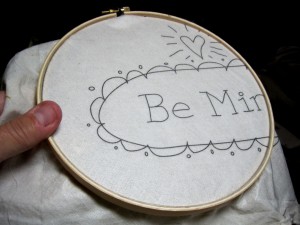 No problem putting the fabric and the Trans. Eze into my hoop.  The Trans. Eze feels like having your fabric applied to a stabilizer.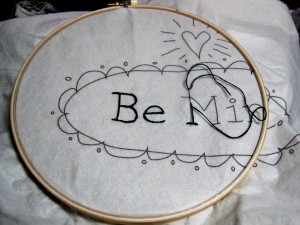 Very little trouble with stitching.  There is some extra resistance  but probably not much different than using a stabilizer.  I have major carpel tunnel and stitching with Trans. Eze didn't bother me a bit.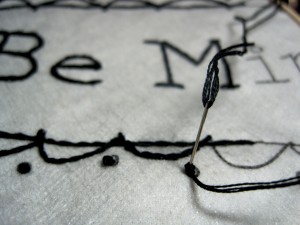 You can see the texture of the Trans. Eze in this photo.   I tend to manhandle my work so I was glad to find that I had no lifting or releasing of the Trans. Eze while stitching.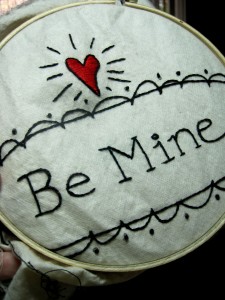 Completed stitched design with Trans. Eze still attached to fabric.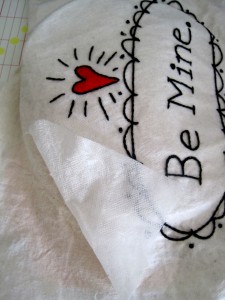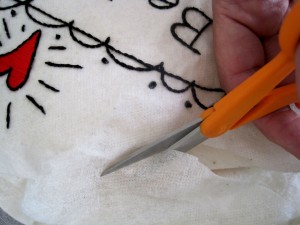 After stitching, peel and cut away extra Trans. Eze.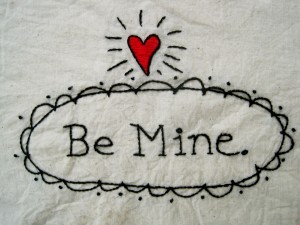 Lastly, after clipping the extra Trans. Eze off I soaked my fabric in cold water.  The directions states that it takes 5 to 10 minutes to remove the film, but it dissolved much faster on my project.
The only problem I had with Transfer Eze is that Trans. Eze film was like having a very thin spacer between the stitching and fabric. When I removed the film my stitches weren't as tight as I would like to be.  I believe I could improve the tension of my stitches with practice.   Maybe this tension problem happens with stabilizers too?  I just don't know. 
Remember, if you try Transfer Eze practice on a sample first.  The results I had may not be the same for everyone and every fabric.
The only place I could find Transfer Eze was at Original Creations Quilt Shop.  Here is their info.:
Original Creations Quilt Shop, 16863 Highline Blvd., Cut and Shoot, TX, 77306
phone: 956-491-5650
Email;   jerry@originalcreationsquiltshop.com
Website: http://www.originalcreationsquiltshop.com/home.htm  ,  Their website is a little hard to use.  If you click on Transfer Eze it doesn't take you anywhere.