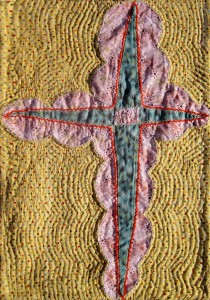 Star and Bubble Gum Quilt.  20″x20″, Cotton with hand embroidery and Quilting.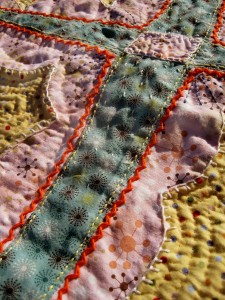 Another star quilt.  I'm not sure where this image came from, it just popped up in my head.  I love the candy colors.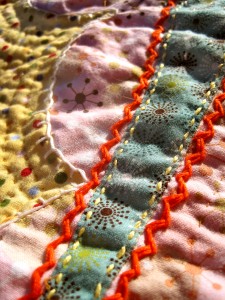 This design allowed me to add more embroidery.  Thank god.  I love my last quilt, but the lack of embroidery made me nervous.
Link to the first star quilt: http://zuill.us/andreablog/2009/11/15/abstract-quilt-called-three-stars/