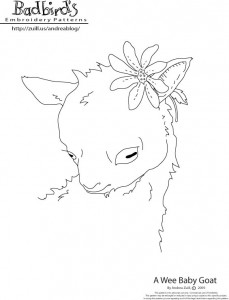 Okay, so I almost forgot this months pattern.  I give  thanks to that "special" someone who reminded me by stating, "Where's the pattern.  I want my free pattern".
So imagine if you will, a pencil frantically sketching page after page until the artist yells, "Aha, I've got it". Next, imagine this same artist, a middle aged somewhat plump woman, running at full speed toward her scanner.  Sliding into her seat she places her drawing into the scanner, then calls up her scanner program on her computer, hits scan, and waits as she watches the scanner begin to glow in anticipation as it discovers what next wonder of art it is about digest.  
Through a process that can only be described as "magic" the artist finds that she is able to upload her newest and edgiest artwork into her Illustrator program.  With the precision of a surgeon the artist uses the pencil function in her Illustrator program to draw onto her earth shatteringly artistic masterpiece.  Erasing the orginal drawing, what is left is nothing short amazing. 
With the edition of some magical symbols that are placed at the upper left hand and lower right hand corner of her work she feels secure that evil forces will think twice about doing something naughty with her artwork.   Now the art is ready.  The only step left is to introduce her newest piece to the world through her blog. 
So,  I would like to introduce to you the embroidery pattern called, "Wee Baby Goat".
I hope you are happy.
ps- Remember to click on the art to get the full size image.