Here are four things that freak me out.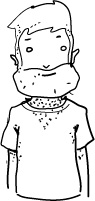 1.) Young, white, skinny, short haired guys that have freaky thick lushous beards.  These are the kind of guys that in all logic should have wispy peach fuzz, but they have bushy chin 'fro's.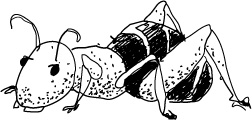 2.)  Jerusalem Crickets, a very alien bug.  For the whole creep-out effect google them and behold the horror.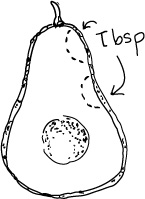 3.)  The saddest of the freak outs.  One serving of Avocado is just two tablespoons.  How in the H*LL am I suppost to eat corn chips!
   4. )  Grubs as food.  I don't care how much protein they have, yuck!  Do you think they pop when you crunch down on them?