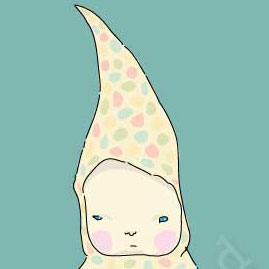 I think I have a bad case of Gnomes on the brain. Two weeks ago it was all about Owls.  I started 2 owl quilts and created the print Owl Girl.  Now it's Gnome time.
    I like that the gnome looks as if I forced him to stand still why I drew him. 
Gnomes can be such jerks. 
The print size is 13″ x 19″ , with a image size of 9″ x 15″.   It is a limited edition 30 and is done on archivial paper.  Check it out at my Etsy store: http://www.etsy.com/view_listing.php?listing_id=16763989