Like many of you I love Craft Magazine.  My issues of Craft are very worn and stained from contant use and reference.  My daughter Amy is addicted to their website.  Amy is the one who told me about the Craft magazine 06 edition release party up in Sherman Oaks.  We both decided we had to go.  We packed up some of our crafting items (quilts, embroidery, and Amy's bleach stencil t-shirt) and headed to Handmade Galleries in Sherman Oaks.  Handmade was hosting the party.
   We arrived a little after 12:00 and the fun had already begun.  Everyone was busy sewing felt monsters.  Jenny Ryan (Community Marketing Manager and blogger for Craft Magazine) and Cathy (Cathy of California, Handicrafts) had set out a festive table of goodies, and where busy greeting all the visiting crafters.  Creating felt monsters is serious business.  At first people chatted ,but when the monster creating got hot and heavy I'm not sure anyone was even breathing.  The party was from 12 to 4:00 and many of the people took the whole time to work on their monsters. 
Come on everybody, breath!
Handmade Galleries was the perfect location for the party.  It is a craft gallery thats format is similar to a antique mall.  Each Crafter gets their own booth.  And, this place is huge!  Handmade Galleries carries clothing, soaps, jewelery, toys, purses and much more.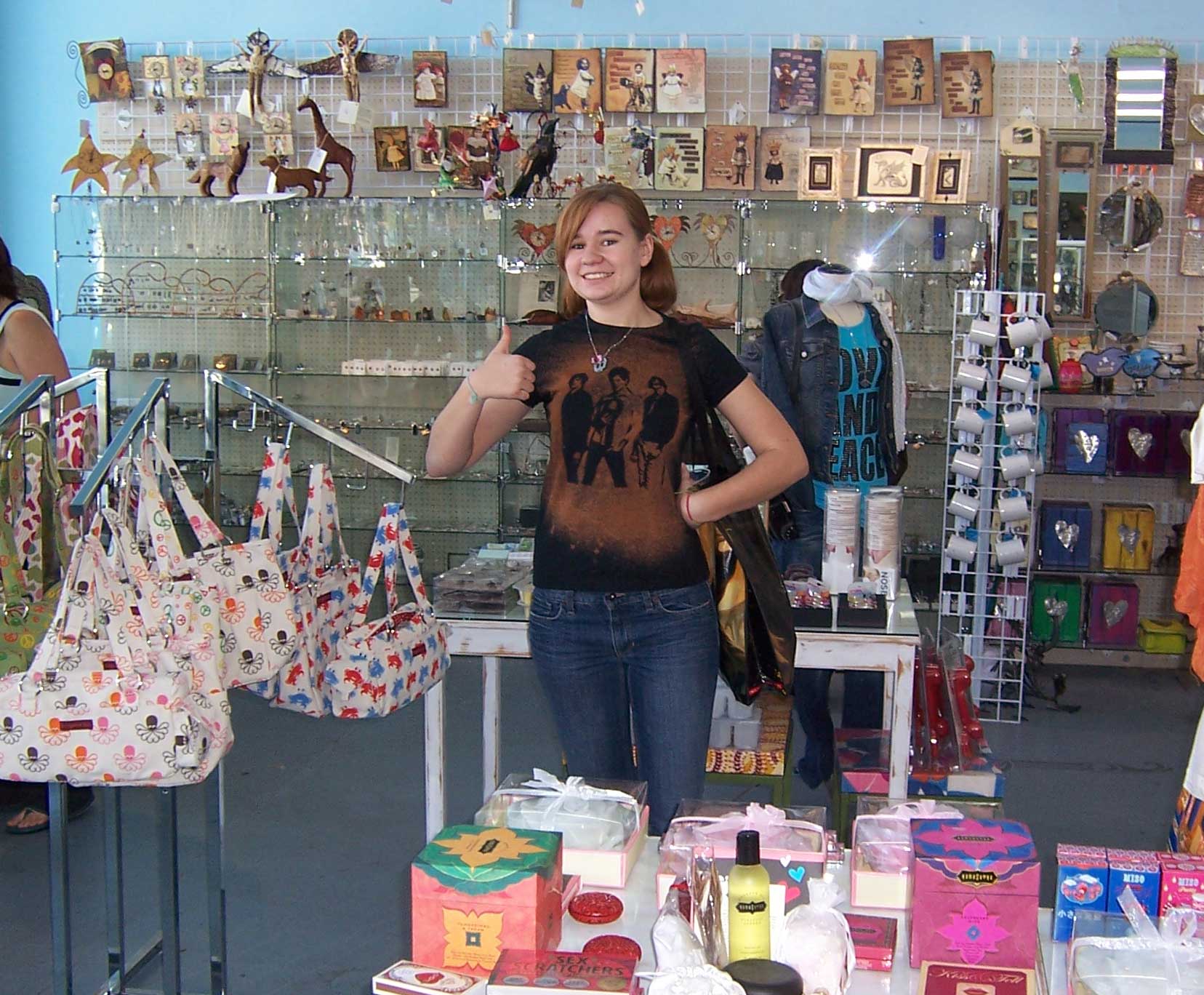 Amy gives a thumbs up for Handmade Galleries!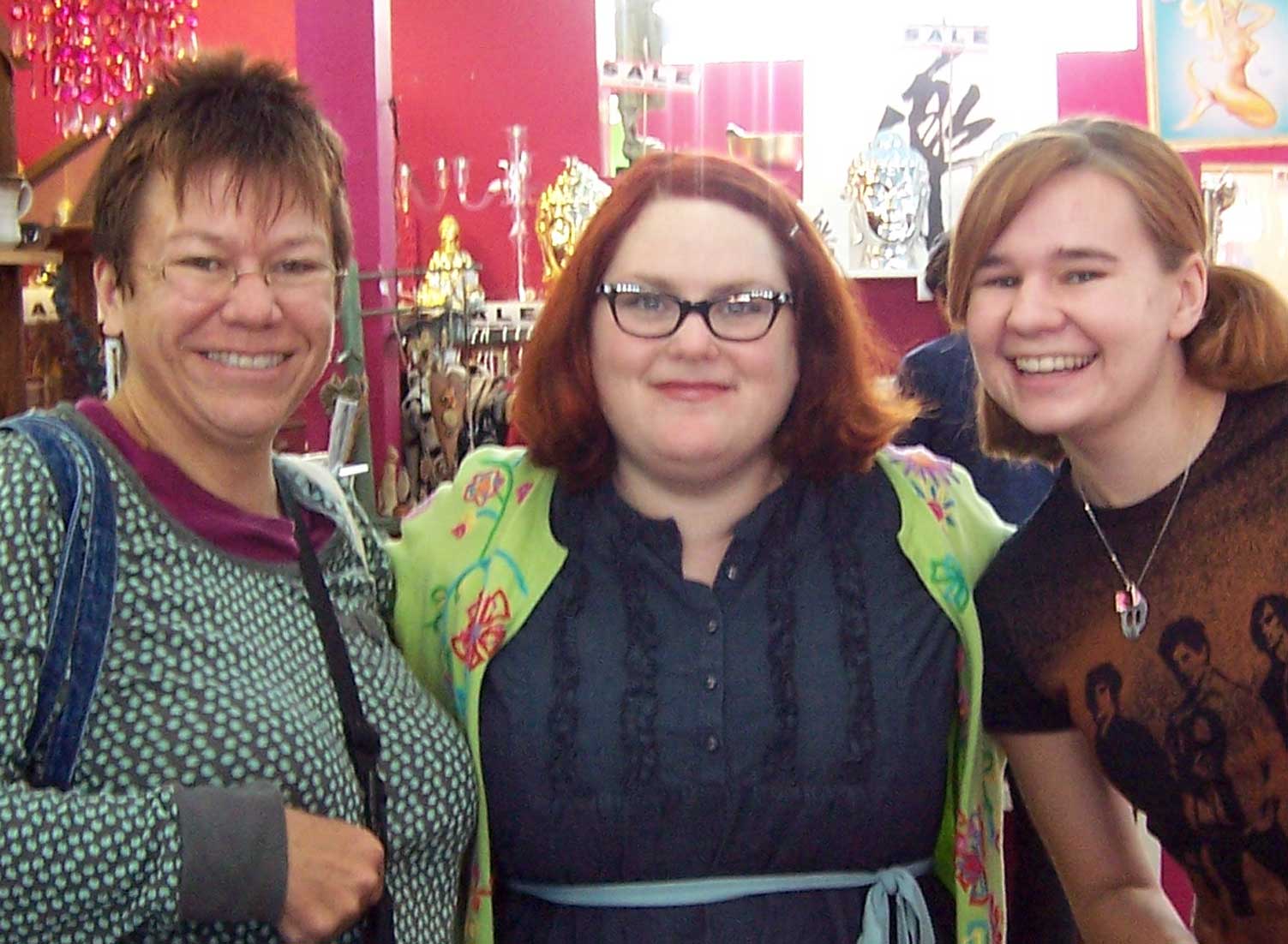 Me, Jenny Ryan (of Craft Magazine) and Amy.
Our messy table!
Handmade Galleries: http://www.handmadegalleriesla.com/
Craft Magazine Blog: http://blog.craftzine.com/
Cathy of California Blog: http://www.cathyofcalifornia.typepad.com/