While I was away in Texas I spent every evening working on the White Deer Quilt.  Basically I had all the appliqued shapes stitched to the background material and had put together the front piece, batting and back piece.  I know some of you would like to know the methods I used in  putting the 3 layers of a quilt together, but I am hoping to do a full tutorial, on a much easier quilt, later. 
Just in case you are wondering, I don't use a frame or hoop to quilt.  I have everything well based together so the layers stay in place.
The finished size is 32″ x 48″.  This size is arbitrary.  Just for fun you should compare the original drawing (click on the tutorial category) with the finished piece.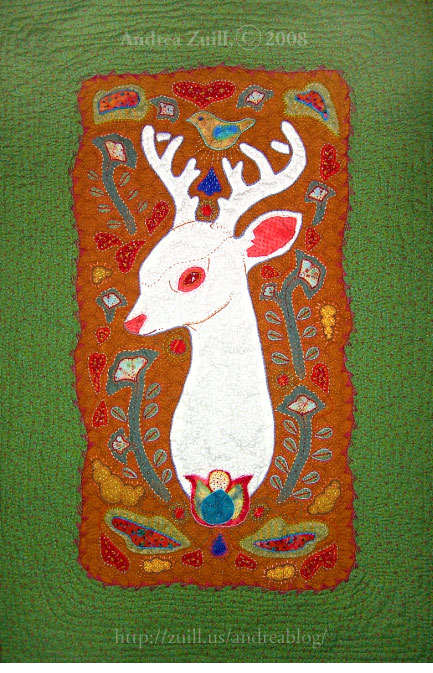 Click on the image below and get a little peek at the new quilt I just started!